TOMBSTONES
INVESTMENT TOMBSTONES
A "Tombstone" is a successful funding round, and gets its name from the tradition of Investment Firms placing "a tombstone like advertisement" in the financial press on completing a capital raising.

R&R Strategic also assisted two (2) of these Start-ups with over $1m of Federal Government Matching Equity (Accelerating Commercialisation ) Grants being awarded.


Capital Raising:
"R&R Strategic sets the entry bar very high when selecting Start-ups & Scale-ups to offer up to its Investor Network and fund, once Deep Dive Due Diligence (DD-Squared) has been completed by the R&R Strategic Team. Over the many hundreds which we have assessed over the past 6 years, we only fund a couple per year on average, in order to protect as best we can our own and our Investor's capital, and to build a sound technology portfolio for even greater investor protection."
Bruce Stubbs, CEO & Founder.
This Strategy is Confirmed by Steve Baxter whose Family Office has invested in two (2) of our Technology Scale-ups – Arkose Labs & ClipChamp
Watch Video


Currently:

R&R Strategic is not currently advising or funding at present, rather we have recently exited one of our Portfolio Companies "ClipChamp (Staff 120+)" to Microsoft Inc, Seattle, and are assisting with the follow-on funding and global scale-up of  another being "EncompaaS (Staff 50+)", while we wait to exit our earlier Portfolio Investment, "Arkose Labs (Staff 170+)" (previously known as SwipeAds and FunCaptcha).


Successfully Funded:
NB: The below mentioned does not include the follow-on funding Tombstones for 2020 & 2021.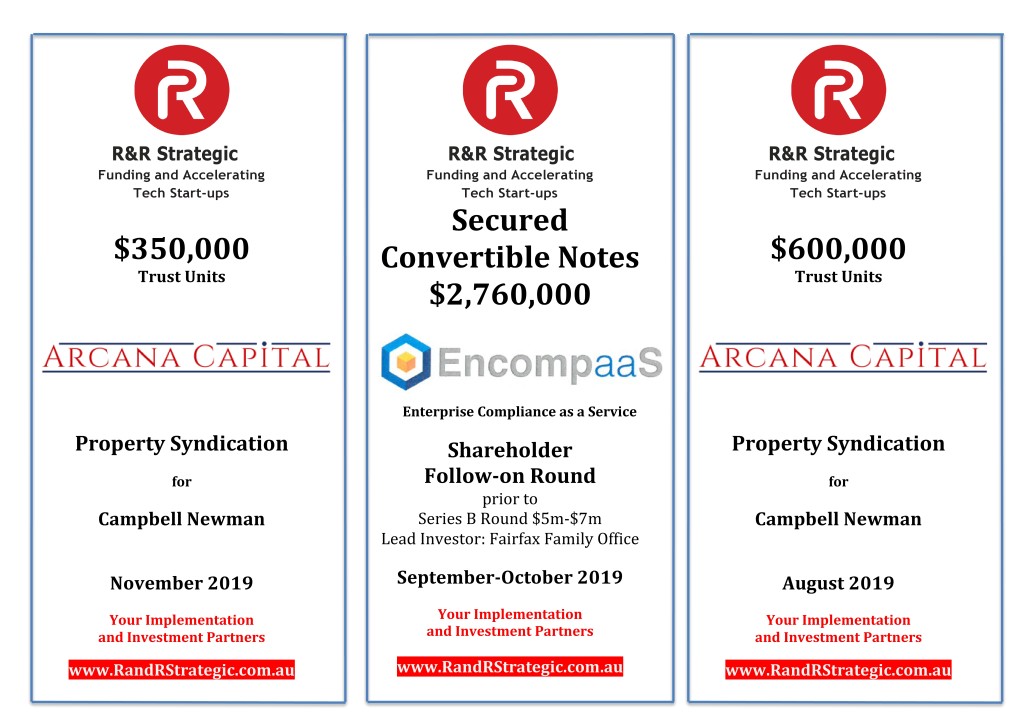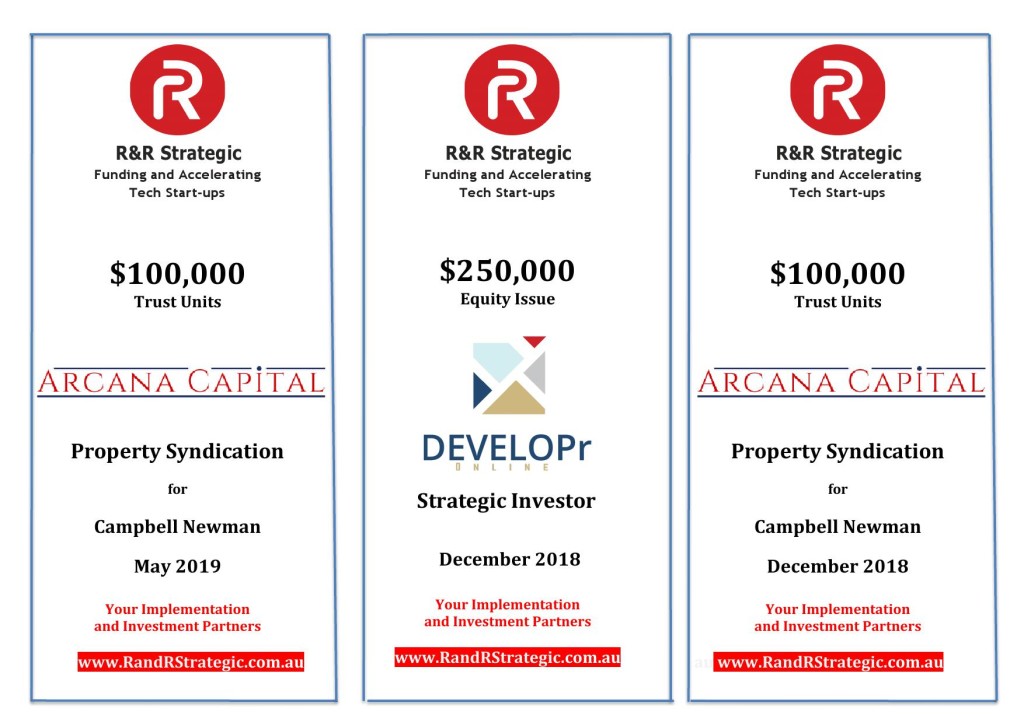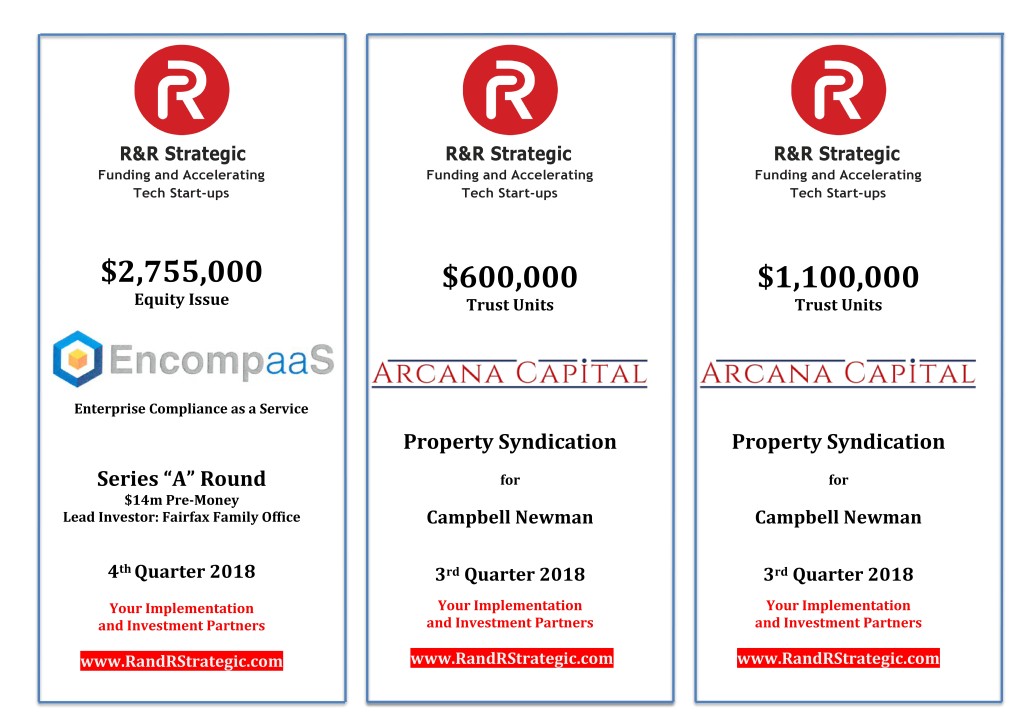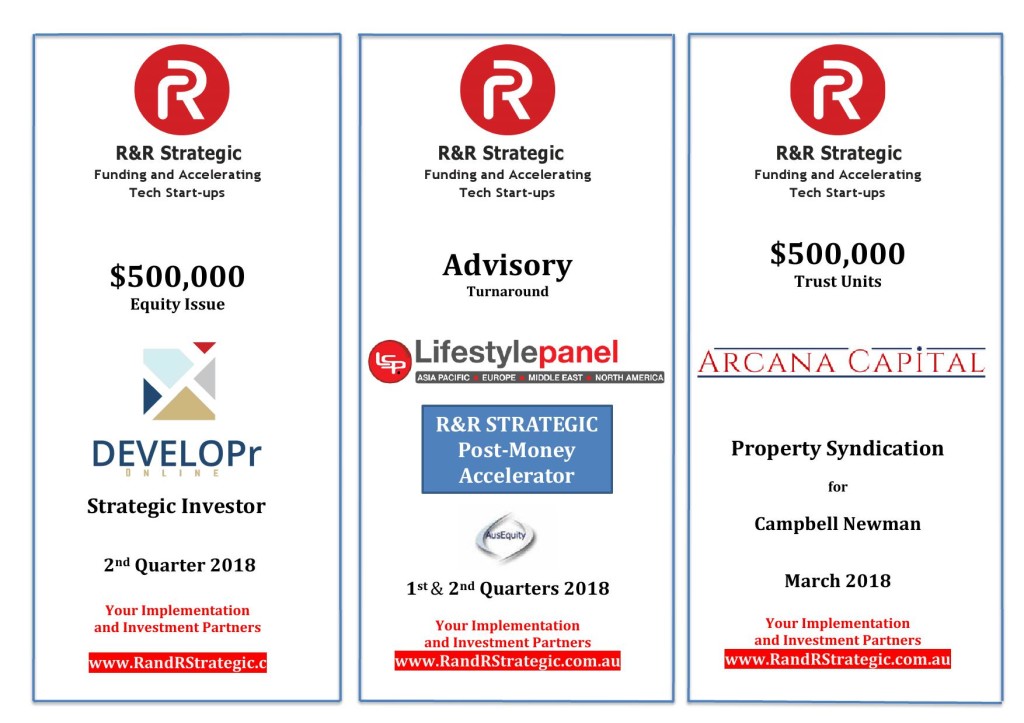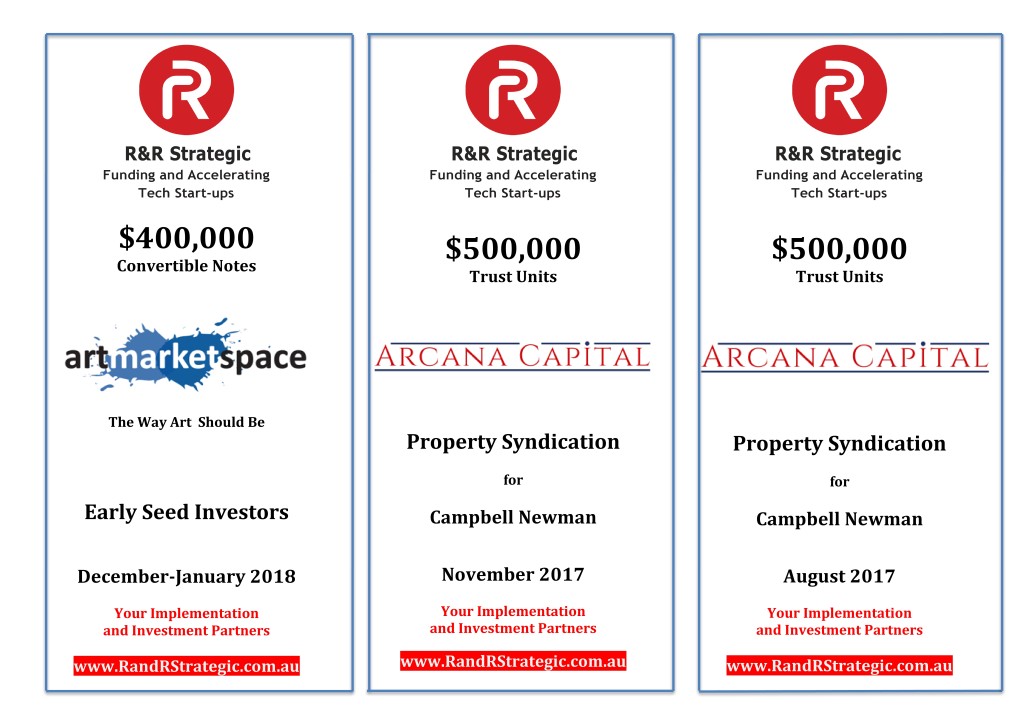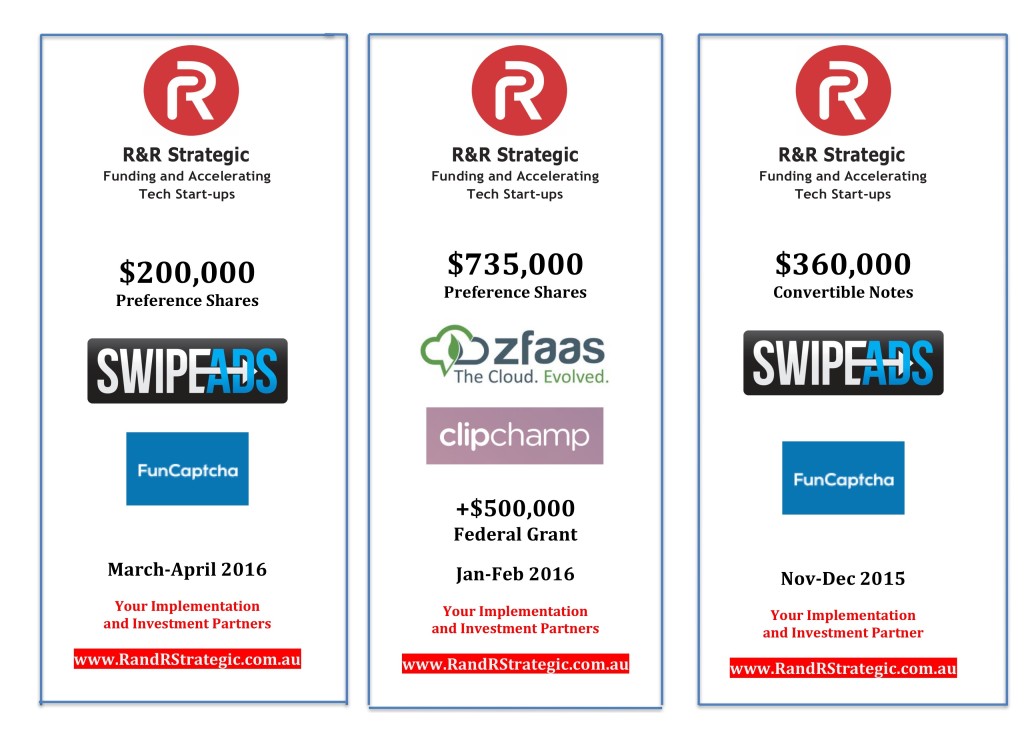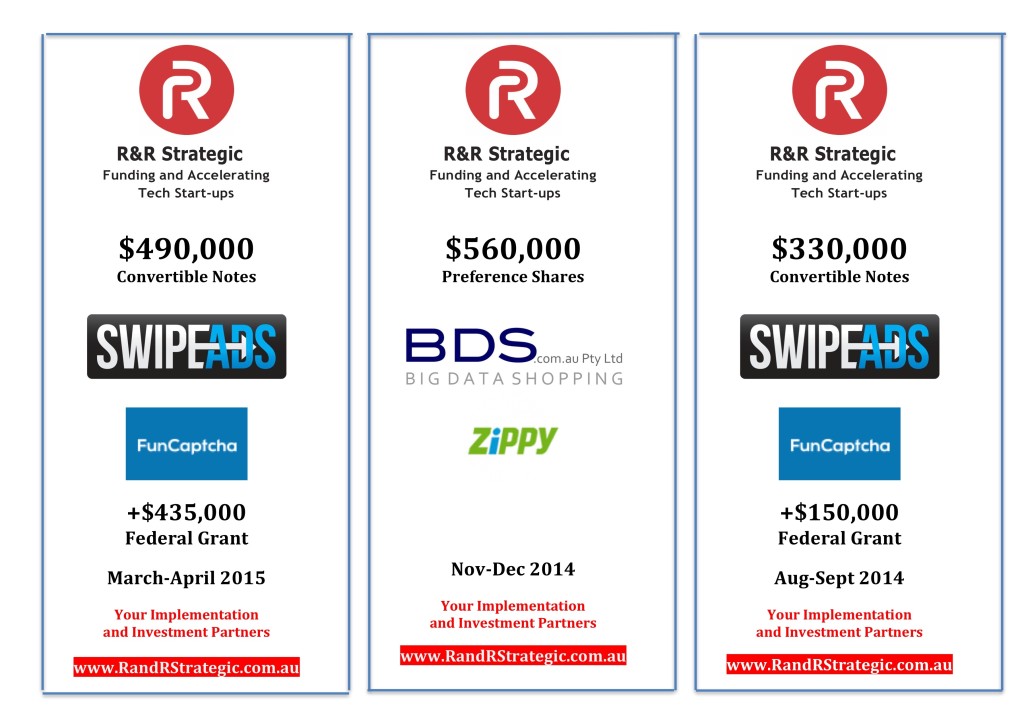 INVESTMENT PERFORMANCE – Successful Venture Capital (VC) Series A & Series B & Series C Rounds Completed by
(and who are also located in The AdvanceQld Start-up Precinct)

Enterprise Fraud & Abuse Prevention
[formally SwipeAds & FunCaptcha]


Arkose Labs taps ThreatMetrix's President & CEO Reed Taussig to join Board – May 2019
Sydney based, ThreatMetrix achieves highest ever exit for an Australian Technology company with US$817m buyout in 2018 by UK based LexisNexis.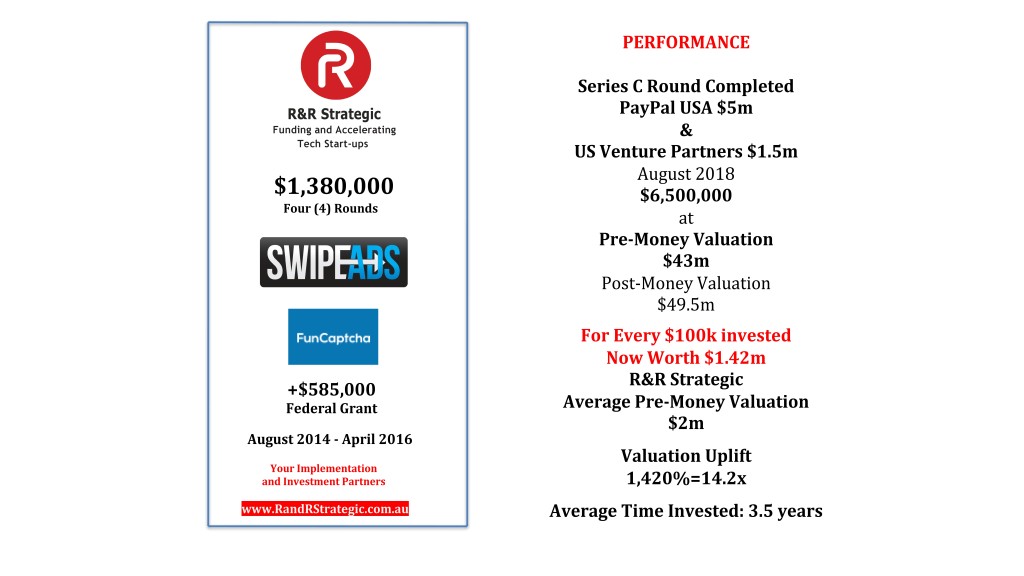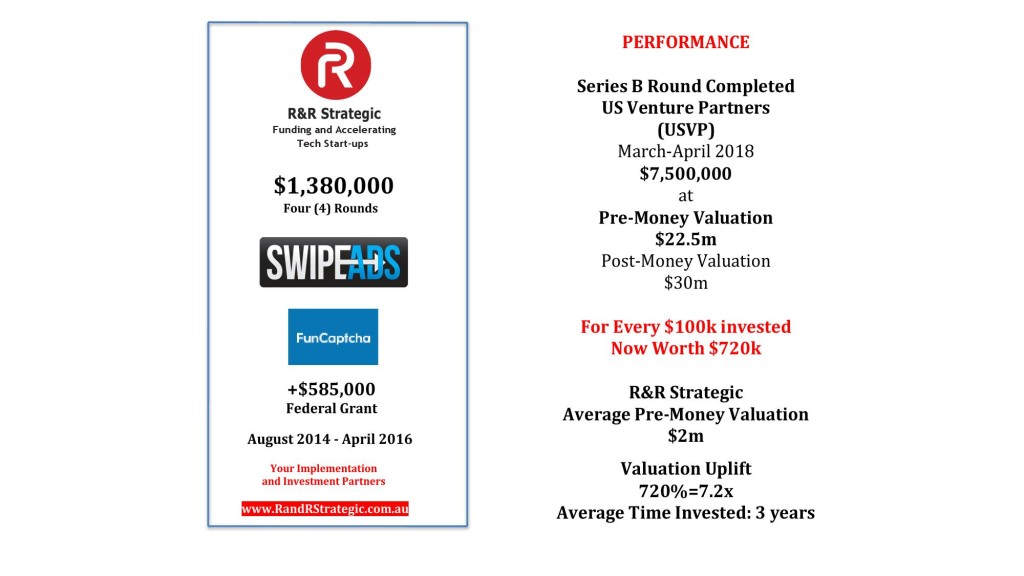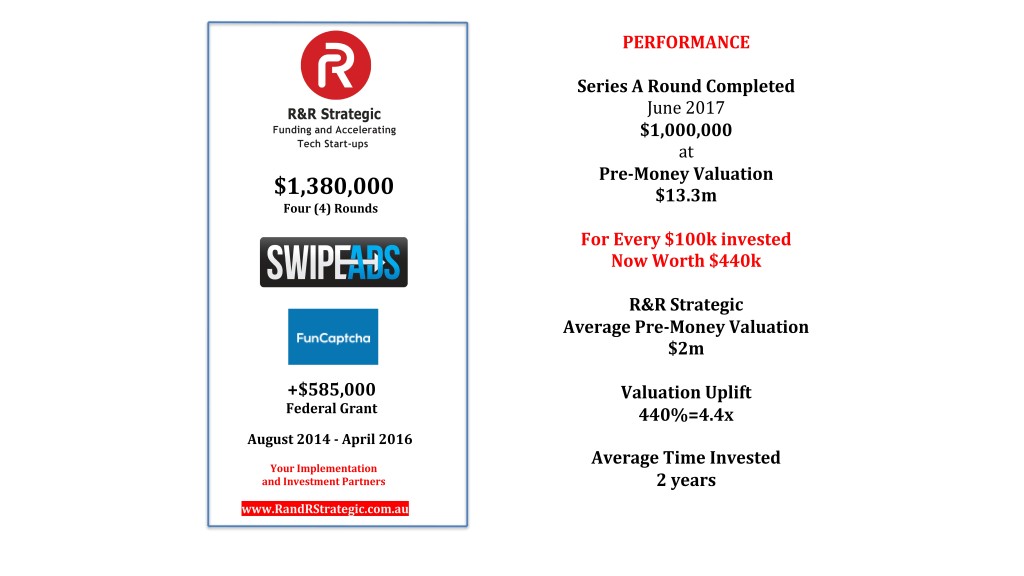 Video Sharing - Simple, Fast & Free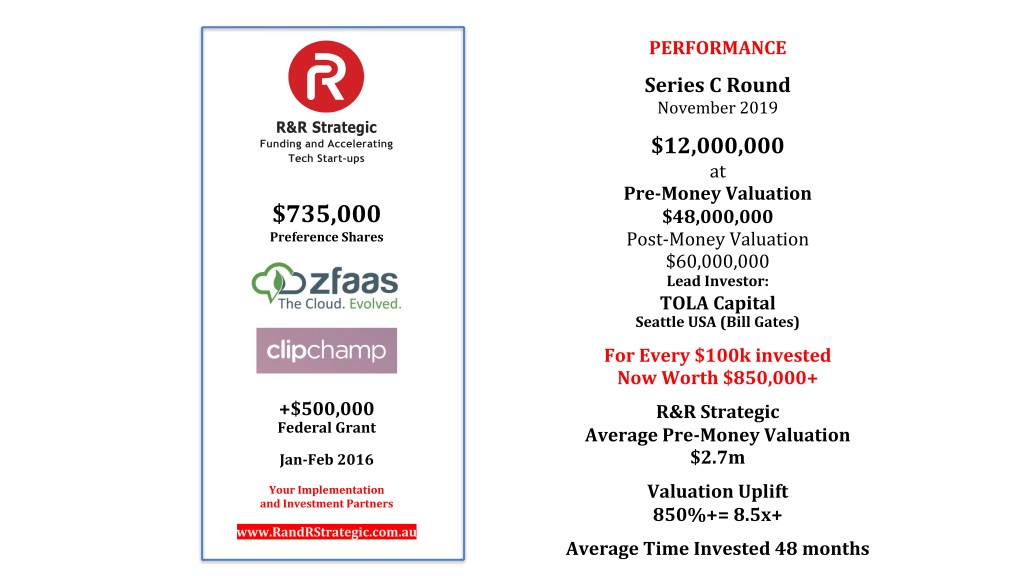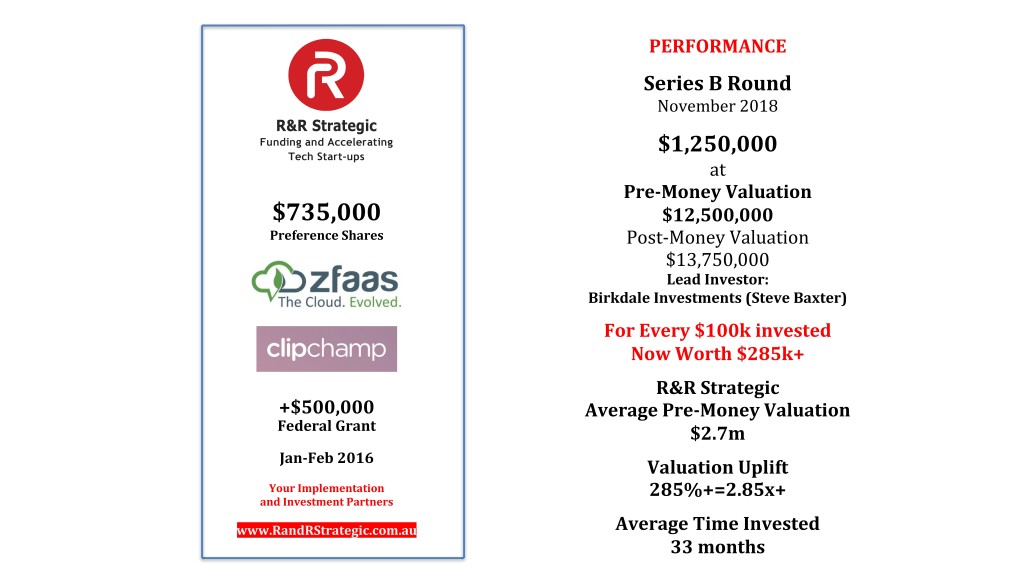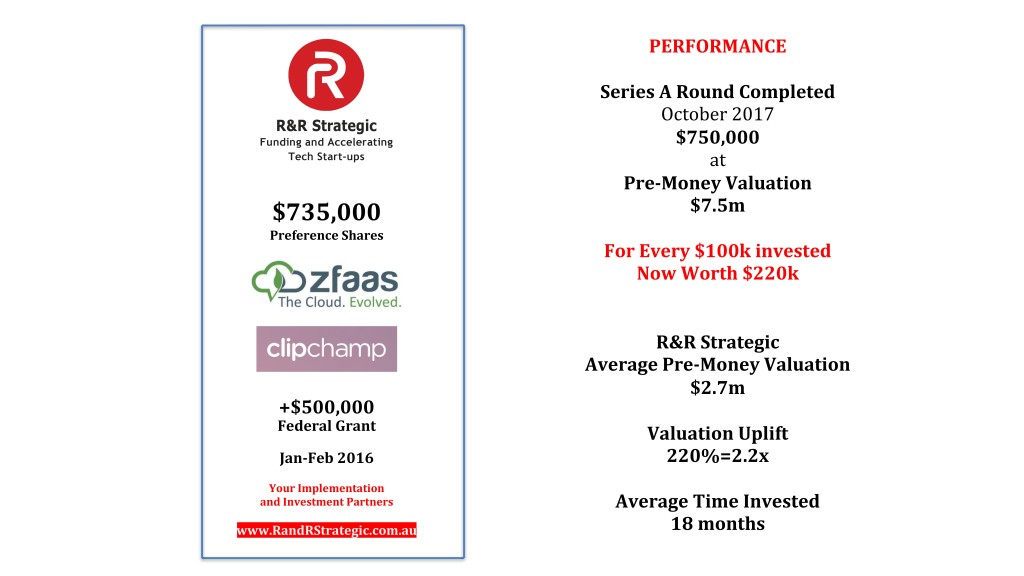 COMPANIES ASSISTED by R&R Strategic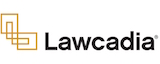 Enterprise Compliance as a Service

Enterprise Compliance Software & Services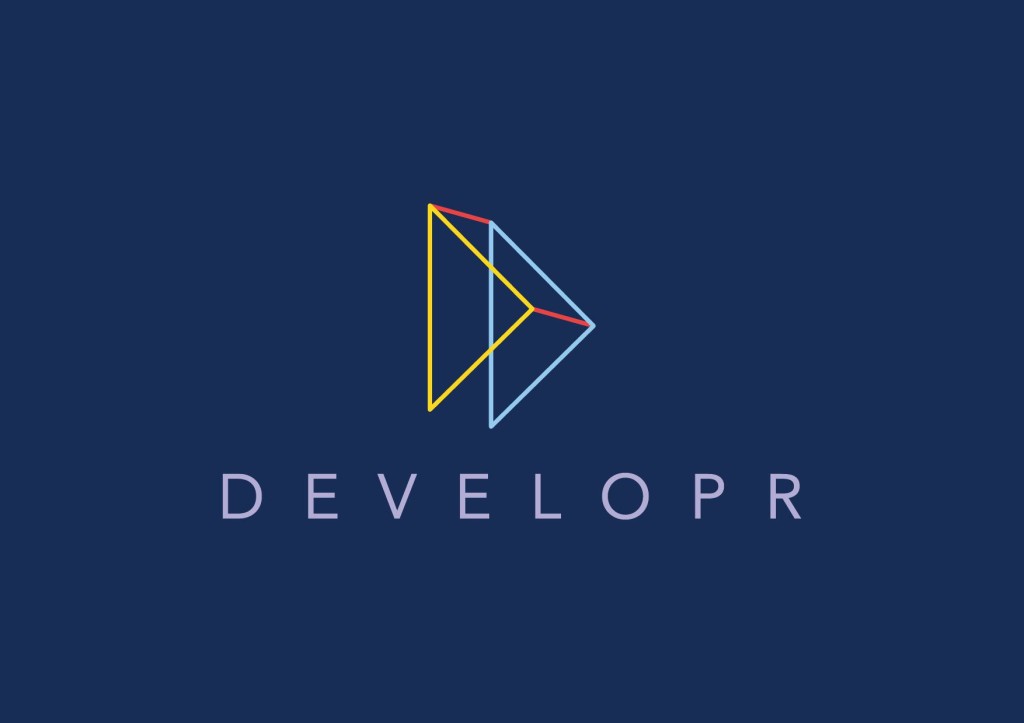 SaaS & DaaS Platforms for Property Development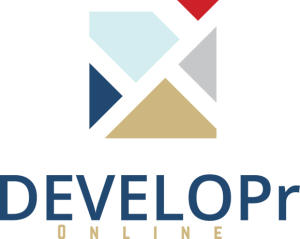 Developers and Planners Platform

Hotel Guest Engagement Platform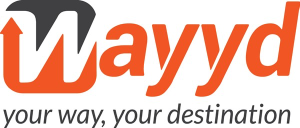 Workplace Ride Sharing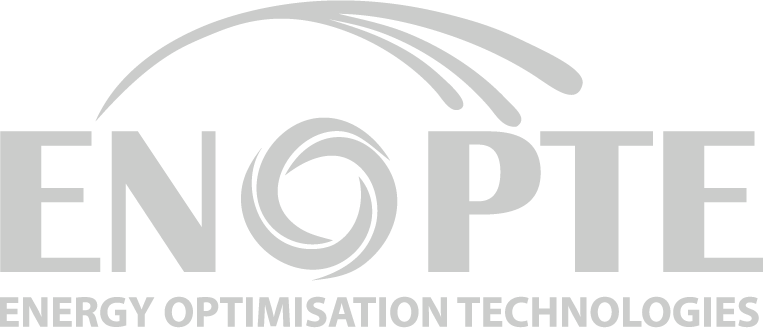 Energy Optimisation Platform


Property Syndication

Enterprise Fraud & Abuse Prevention

Internet Advertising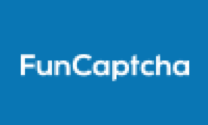 WebPage Security